Child Care of Windsor - Preschool & Learning Center
Childcare of Windsor is one of the most successful and reputable learning centers in Baltimore County.
Our accredited preschool maintains its high enrollment through "word of mouth" parent referrals and the dedication of our amazing staff. We offer an array of educational services geared towards age appropriate developmental learning and activities.
Our learning center is licensed to accept children between the ages of 6 weeks and 12 years of age. While Childcare of Windsor caters primarily to children from 6 weeks to 5 years old, our school aged children (ages 6-12) join us during the summer months.
Our teachers and staff are trained in CPR, First Aid, and are required to maintain MSDE standards for annual training and development.
Our Mission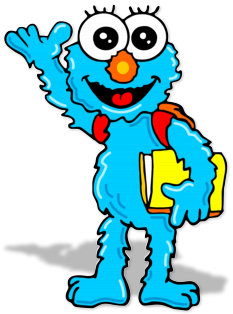 Childcare of Windsor is dedicated to providing a positive, fun, educational environment in which our staff can implement a creative, integrated, age and developmentally appropriate early learning program for your child.
Our objective is to enhance the development of readiness skills, encourage the desire to learn, and promote family involvement in the learning process. We strive to provide the best childcare and pride ourselves on building and maintaining an excellent reputation.
Childcare is an adventure for you and your child. It is the beginning of an exciting new phase of life. For some, this will be your child's first adventure away from home in a group setting. Our goal is to make your family's transition as smooth and comfortable as possible.
Think of Child Care of Windsor as a home away from home for your little one.
About Child Care of Windsor
Meet Lynn Roche
Greetings from Child Care of Windsor! My name is Lynn Roche and I am the proud owner of Child Care of Windsor. Although this daycare has been in existence since 1958, I acquired the center in January 2000, and have poured my heart into maintaining a reputable, caring, education driven child care center.
I am a retired Baltimore County Police Officer. I maintained several positions in the Police Department including but not limited to directing a few of the Police Athletic Leagues (PAL) centers in Baltimore County. I enjoyed being a role model and working with at risk youth. Many of our youth are misunderstood and often times just need to know someone cares. Building trust and demonstrating accountability within the community was, and still remains a priority for me.
I transitioned into the child care profession to continue to provide a nurturing and learning environment for children. My vision is to create a memory for each child. When a child enters child care; it is an extension of home, however it is often where they spend the majority of their day. As an owner and educator; my responsibility is to not only teach but demonstrate how to build good relationships and communication skills, work on self-expression, learn something new every single day and overcome fears and challenges.
Being a child care professional is versatile and allows me to explore different ways to broaden diversity and culture within my center and community.
At the end of 2018, I purchased approximately 10 acres of land. My future plans include farming, a petting zoo for the community, gardening, community service projects and so much more.
Our Staff
Ms. Johnson, Director
Ms. Johnson is a member of the Maryland State Child Care Association (MSCCA) and maintains Maryland's Excels highest credential rating. She also comes with an educational background in Social Work. She earned her Master's Degree from the University of Maryland in Clinical Social Work.
Ms. Johnson participates in a continuous program of in-service education and studies for professional advancement in order to remain alert in the ever-changing needs of today's families and to the findings of current research.
Teachers & Staff
Every staff member on our team has unique talents, skills and characteristics that they bring to the center, making it the special place that it is.
Backgrounds include formal training and degrees in Early Childhood Education, extensive teaching experience, and the knowledge gained from being caring, concerned parents themselves.
Each staff member completes a thorough application, criminal background check (state and federal), a minimum of three employment references verified, and under a pre-employment physical.
Teachers are certified in infant/child CPR and First Aid.
All staff is required to participate in continuing professional education and training and ongoing evaluations.
All classrooms and the exterior of the center are monitored via surveillance camera security system.
Your child will love our cheerful, safe, and nurturing enviroment, where days are filled with lots of fun, friends, activities, and of course learning.
Our website includes basic information about our daycare and learning center. If you have questions or need more information please feel free to contact our office for immediate assistance.
Click the buttons below to see the details in each section.
Enrollment Info
Initial enrollment is contingent upon receipt of the completed enrollment application.
Tuition
We accept cash, check, money order, and debit/credit cards
We accept childcare subsidy vouchers
Tuition includes breakfast, lunch and snacks
Tuition includes toilet training
Tuition does NOT include fees for Field Trips and extra-curricular activities such as Parent Night Out
Closures
We do NOT follow Baltimore County School System for inclement weather closures
The owner uses her discretion for closures in the event of icy roads and state of emergencies
Holiday closures include: New Year's Day, Martin Luther King Day, Memorial Day, Fourth of July, Labor Day, Thanksgiving and the day after, Christmas and the day before OR after.
Meals
Nutritious breakfast, lunch and snacks are provided daily. We are participants in the USDA Maryland Child Nutrition Program.
Good eating habits and positive attitudes toward food should be established at an early age. For young children it is essential to have a nutritionally balanced diet for healthy growth and development. Our meals have been designed to include items from each of the four basic food-groups.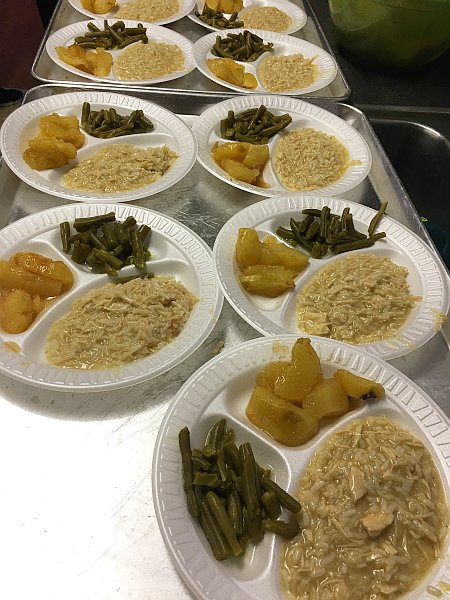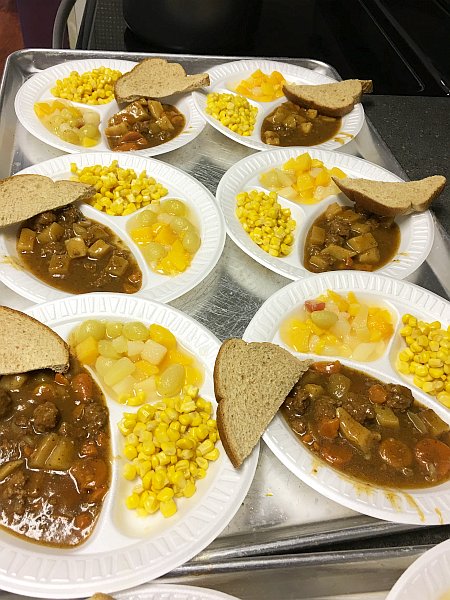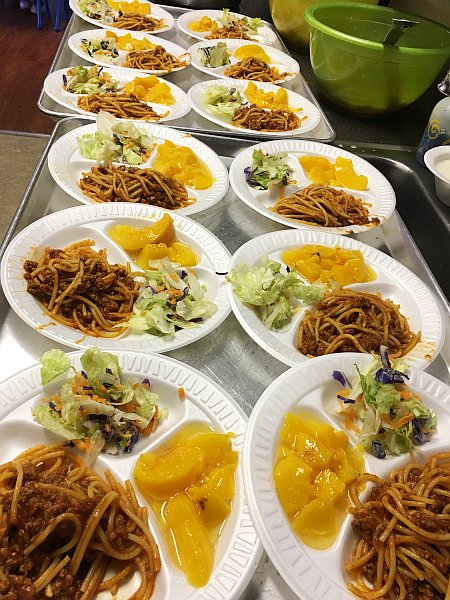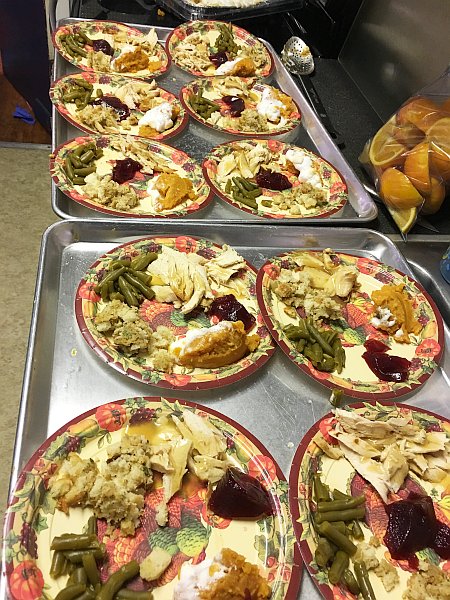 Curriculum
Our educational program is a discovery-based learning experience that gives a child the opportunity to develop at his or her own level of interest and ability.
We use the creative curriculum which is based on monthly themes, as shown on our monthly curriculum calendar.
Preschool age children receive monthly newsletter and calendar.
Homework and home projects are assigned for ages 3-5.
An extension of our curriculum includes technology, sign language, Spanish, yoga and meditation, farming, gardening and nutrition.
Our program is intended for inclusivity of all children, including children with special learning needs, disabilities, developmental needs and/or special health care needs.
We highlight the diversity of all children and their families; in addition to the surrounding communities. This is accomplished through the use of our well-rounded curriculum, activities, learning materials and environment. We strive to facilitate the inclusion of all children within the daily routine and functions of the service.
NO children are discriminated against due to race, religion, family background or culture. Our staff provides all children with equal opportunities to participate in all activities.
Childcare of Windsor frequently supplements the in class curriculum with off premise field trips. Parents are required to give written permission for their child to attend each field trip. Notification of a field trip will be sent home in advance of the trip, with all pertinent trip information including, destination, date, time, reason for trip, cost, and mode of transportation.
Tips for the 1st Day of Care
The first day of school can be both exciting and unsettling. There are several ways you can assist your child with what might be his/her first experience away from you and the security of your home:
Determine whether past experiences indicate that your child might have a problem leaving you.
Determine whether you might have a problem leaving your child.
Take your child to the center to visit prior to the first day. Have your child meet his/her teacher.
A "comfort toy" is welcome. Once your child feels comfortable at the center, we will send the toy home (usually after the first week) or keep it in the cubby for naptime.
With some parents and children, a transition period into the new experience of childcare may ease the separation. Perhaps the first day or few days that your child attends could be less than the full schedule to allow time for adjustment. Soon your child will look forward to coming to CHILDCARE OF WINDSOR with the assurance that mommy, daddy or loving caregiver will return.
For some children, going to school is a happy, uneventful break from the family or caregivers. For other children the experience is both difficult and frightening. Until that first morning (or the first few days) there is no way to be absolutely sure of how a child will react. Sometimes, days later, there is a delayed reaction accompanied by tears and non-verbalized fears. The way parents react can play an important role in a child's enthusiasm and acceptance. The language of support, before the event, can help to dispel some of these fears:
"I will go to work, and then I will pick you up."
"You will have so much fun."
"There will be toys and games to play with."
"Your teacher will help you in the bathroom."
"You can paint and color."
"Your teacher will be my friend, too."
On the first morning or afternoon it is wise to arrive a little earlier so that you are not in a rush. Walk or carry your child in the center and take your child to his/her teacher. Introduce your child if your child is old enough to understand. If your child is too young to understand introductions, simply introduce your child to the caregiver and the staff will take over with the welcome. Since every child will have a cubby with his/her name it would be a good idea to help your child locate the cubby and place the things you have brought from home in the cubby.
Then it is time to think about leaving:
Be honest with your child. "I'm leaving for work now. I will be back at 4:00. Give me a big hug and a kiss."
"It is not wise to say, especially if your youngster begins to cry or tantrum, "I'll be back in just a minute." Honesty and reality are always best.
If your youngster is uncontrollably upset for an extended period of time, then we would contact you by telephone. This generally doesn't happen.t
Please help your child adjust by saying "good-bye" every day. Even though your child may cry, he or she is learning about trust.
If you have any concerns do not hesitate to call the center, the owner or director. Together we will plan to overcome problems should they arise. On the first day of school, please understand that it is perfectly natural for you to walk out of the center and feel sad and/or apprehensive. A good cry has helped many a parent between the center and the work place. Rest assured that your child is in safe, caring hand.
Documents & Forms
.......................................
..............................................
Testimonials
Click the red arrows below to expand full reviews.
"If you are looking for day care this is the place to be!!!!"
"I appreciate the foundation which you have paved for my child."
"I give this Daycare 5 stars!!!! The staff are great & very loving."
"As a new mom, I was very reluctant about putting my 3-month year old in daycare."
"This is an AWESOME daycare!! The business owner is a retired Baltimore County Police officer and takes proud in providing a safe environment and quality child care!"
"Child Care of Windsor is a remarkable daycare. It's more like leaving your child in the care of a family member."
"Since attending Child Care of Windsor, my 1 yr old is walking and drinking out of a cup."
Contact Us
Call us. Find us. Email us. Connect with us!
Child Care of Windsor
8007 Windsor Mill Road
Baltimore, Maryland 21244
Copyright © Child Care of Windsor 2000 - . All rights reserved.

Website design by: Dramatic Visions LLC
Email Us